Message from the CEO 
Over the past few months, we've had significant discussions with potential partners and presented in public forums about a more encompassing view of stewardship, with resulting public and commercial benefits. It's clear that cross-sectoral opportunities abound to build on previous efforts and address gaps in efforts to date. 
Over the past few decades, a range of well-intentioned efforts have fallen short. 
Extended producer responsibility (EPR) was intended to drive design for environment (DfE) by shifting responsibility to producers. Yet OECD research has shown that, apart from a few limited examples, EPR has failed to drive DfE. Many new circular economy efforts are focused on a narrow range of materials like plastics, with too little consideration of the design elements and regeneration of natural systems instrumental to true circular economy development. And the UN is increasingly flagging concerns about delivery against the US Sustainable Development Goals (SDGs). 
These are all playing out against a backdrop of consumers demanding that producers be held more and more accountable for the products they place on the market, the impacts of climate change have become even more pronounced, food scarcity is increasing, water supplies are increasingly compromised and some supply chains face disruption through resource scarcity. 
In coming months we'll detail the issues flagged above and highlight emerging opportunities to move beyond traditional recycling and EPR, build more resilient communities and aim to better address climate, sustainability and circular economy objectives.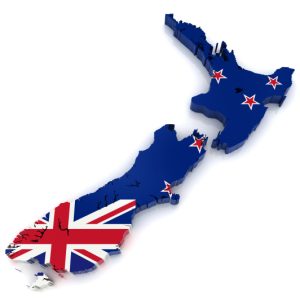 New Zealand Releases E-product Stewardship Scheme Design
In June 2023, TechCollect NZ released background research and scheme design details for a regulated waste electrical and electronic (WEEE) scheme in New Zealand. Details are provided in two detailed reports.
TechCollect NZ led the nation's co-design process for a regulated e-product stewardship scheme with support from their Circular E-stewards Network and input from a wide range of stakeholders.
GlobalPSC members MS2 provided independent peer review and technical advice to TechCollect NZ to assist in finalising recommendations for the scheme.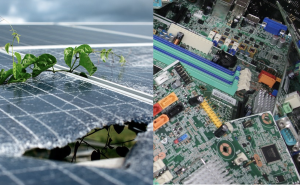 Australia Consults on PV and Small Electronics Regulation
The Australian Government recently consulted on potential regulation for solar photovoltaics (PV) equipment and small electrical and electronic equipment (SEEE). The Commonwealth has previously stated its intention to regulate SEEE in addition to the existing National Television and Computer Recycling Scheme (NTCRS), and Commonwealth and state governments have committed to developing a product stewardship scheme for solar PV systems by 2025.
In a webinar for the consultations, the Government made clear that this is a proposal only, and that final decisions have not been made. The discussion paper for the consultations contains some specific proposals and some open issues, seeking input by 23 July. The GlobalPSC prepared a submission to assist the consultations.
The proposal is for one scheme with two separate product classes, each with their own regulatory approach.
The SEEE aspect would apply to small household electronics up to 20kg weight and their embedded batteries. The PV aspect would apply to inverters, racks, wiring and PV panels in domestic and commercial PV systems up to 100kW. Further details are provided in the discussion paper.