Encorp Pacific Requests Feedback on Beverage Container Stewardship Plan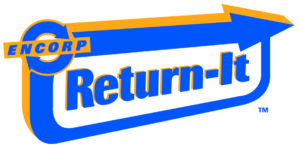 Encorp Pacific (Canada) was originally formed in 1994 and appointed by beverage brand owners as the not-for-profit product stewardship corporation responsible for all beverage containers and all alcohol beverage containers (except for aluminum beer cans and refillable beer bottles).
Since its inception, Encorp has fulfilled the requirements of the British Columbia Recycling Regulation. This regulation calls for the submission of a revised plan every five years.
Stakeholders are invited to review the plan online or download the PDF and submit feedback anytime until July 2, 2013. The plan will also be available for review at the following public meetings:
April 18, 2013  1:00pm – 3:00pm  Bear Mountain Resort (1999 Country Club Way, Victoria)
April 23  1:00pm – 3:00pm  Coast Capri Hotel (1171 Harvey Avenue, Kelowna)
May 10   1:00pm – 3:00pm  BCIT Downtown Campus, (555 Seymour Street, Room 282/284)
May 24   1:00pm – 3:00pm  The Westin Resort & Spa (4090 Whistler Way, Whistler)
June 4    1:00pm – 3:00pm  Sandman Signature Hotel (2990 Recplace Dr Prince George)
June 12  1:00pm – 3:00pm  Prestige, Rocky Mountain Resort (209 Van Horne St S, Cranbrook)
To register online for any one of the above-noted sessions, click here.
Encorp Pacific is a long-standing Corporate Member of the Global Product Stewardship Council and Encorp's President & CEO Neil Hastie serves on the GlobalPSC Executive Committee.
Share