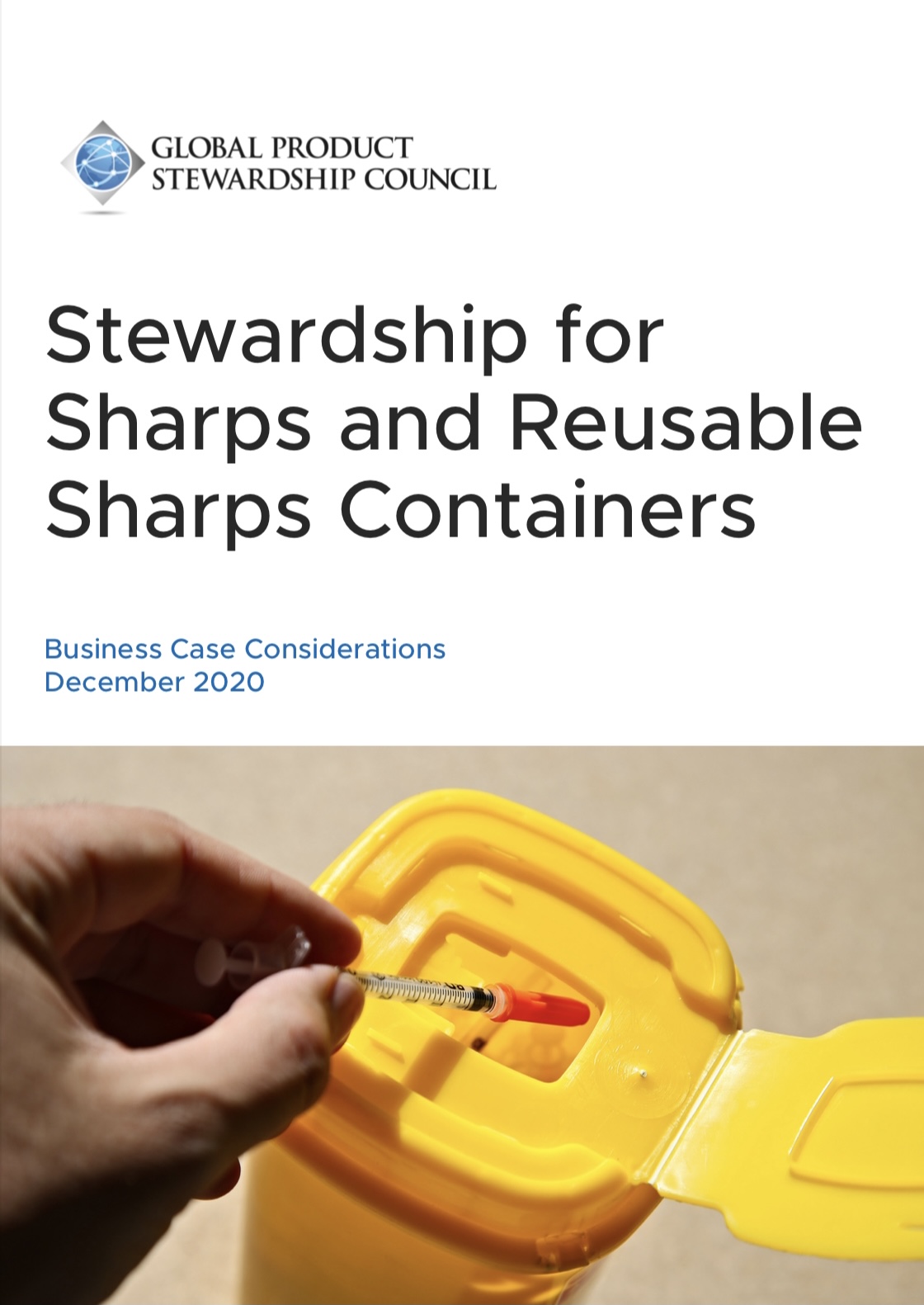 Business Case Considerations for Sharps Stewardship
Increased demand for home healthcare, underscored by the COVID-19 pandemic, will continue to drive the increased generation of household-generated sharps such as used needles, lancets and similar devices, with the resultant need for the safe collection and management of sharps.
The GlobalPSC is pleased to release the Business Case Considerations report of our recent research for GlobalPSC Corporate Members HealthBeacon on stewardship for sharps and reusable sharps containers (RSCs).
The detailed Background Paper, now available to GlobalPSC members, addresses adoption and significance of public health and safety concerns, circular economy and reuse for sharps. Comparison of RSCs against disposable sharps containers and opportunities to integrate RSCs into product stewardship and extended producer responsibility (EPR) approaches are specific areas of focus for the Background Paper.
Expanding use of RSCs into home healthcare would be consistent with circular economy and sustainability principles if part of robust, managed collection, processing and reuse initiatives coupled with appropriate education and outreach to patients and carers. Preliminary research shows significant potential benefits.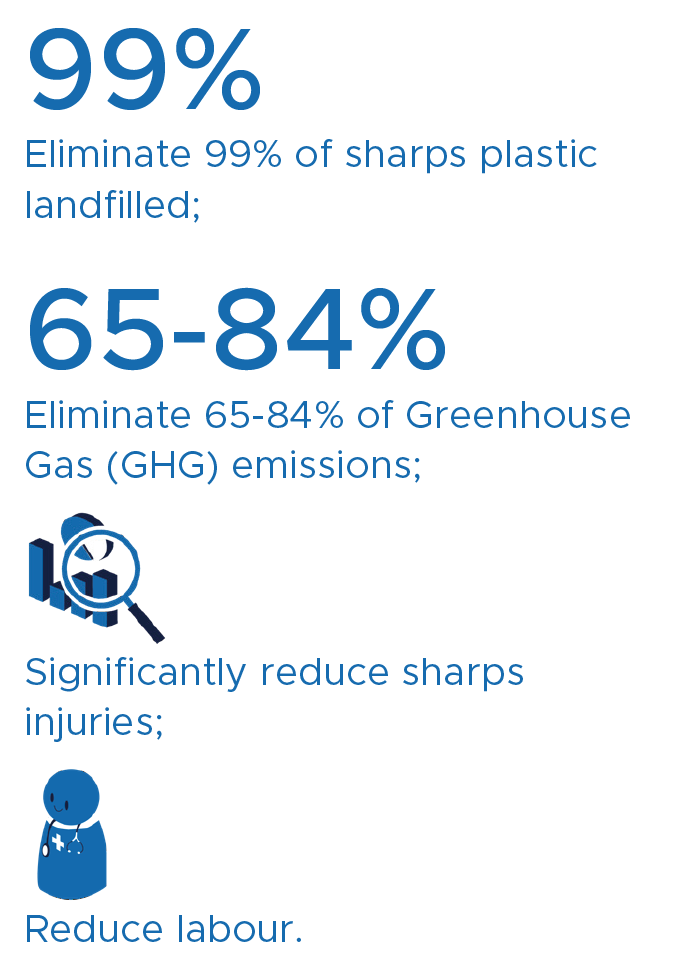 Marion Briggs, HealthBeacon's Sustainability Project Manager, presented on injection management and sustainability considerations in managing sharps at the GlobalPSC's recent Annual General Meeting (below).
Share