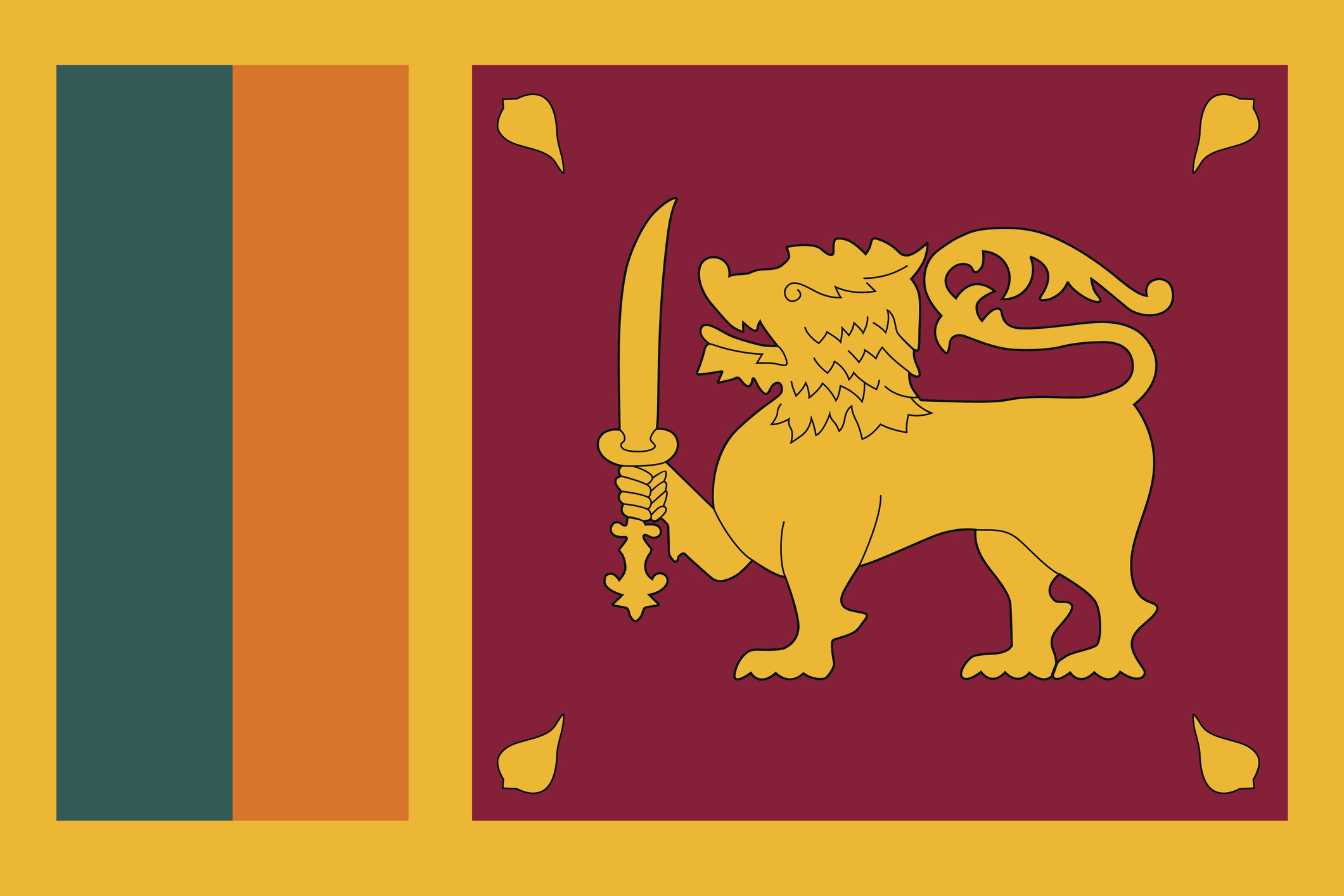 Towards a Circular Economy – Sri Lankan Conference on Product Stewardship for Organizations
On 27 January, GlobalPSC CEO Russ Martin will be presenting on integration of circular economy, product stewardship / extended producer responsibility (EPR) and broader sustainability objectives in the Towards a Circular Economy – Product Stewardship for Organizations Conference and Masterclass organised by the Lanka Responsible Care Council, Federation of Chambers of Commerce and Industry of Sri Lanka (FCCISL) and Anvarta.
As Sri Lanka strives to establish economic stability since the COVID-19 pandemic and the severe economic crisis that followed, an EPR model is being initiated by the Ceylon Chamber of Commerce aiming for better resource management by industries as per the EPR Roadmap 2021. This Conference is expected to create an impact among Sri Lankan industries, by creating awareness and helping ideate as to how principles of circular economy can be used for effective resource management for creating product stewardship and achieve sustainable development via sharing best global and local practices and strategies, through practical case studies presented by international and local experts.
🗓️: 27 January 2023
🕡: 8.30 AM to 4.00 PM SLST
📍: At Salon Anthurium, Galadari, Colombo
Registration Link : https://lnkd.in/gGmfH9HG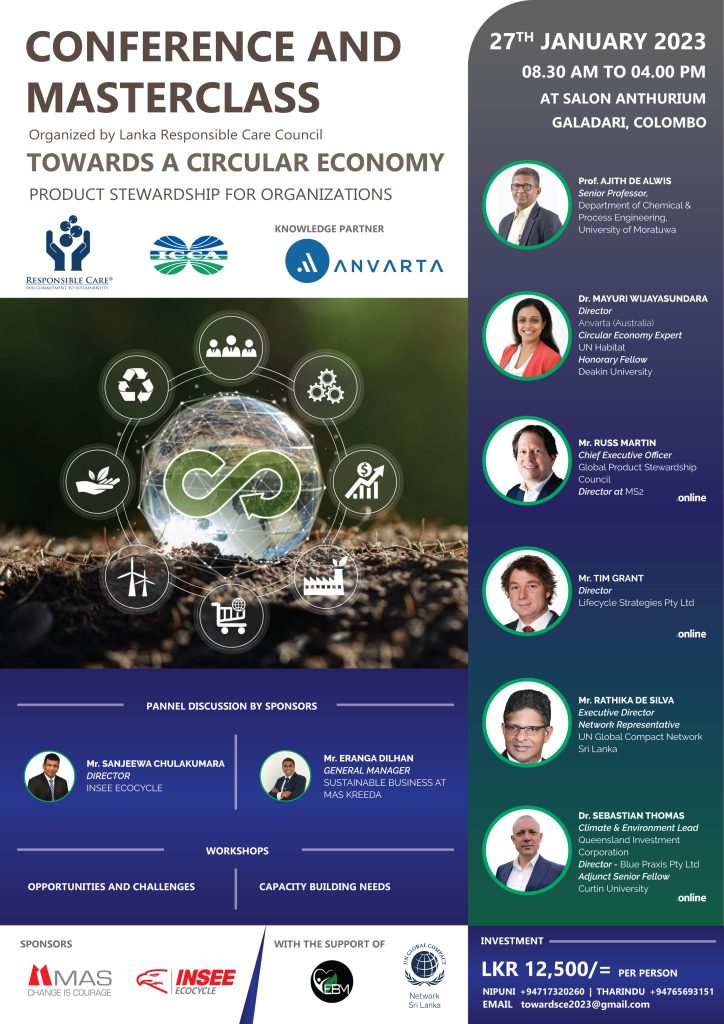 Share