Calls for Handheld Battery EPR in Australia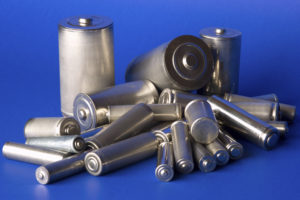 The Australian Battery Recycling Initiative (ABRI) is calling for producer responsibility legislation for household batteries. ABRI has written to The Hon Greg Hunt, Australia's Minister for the Environment, asking the government to investigate co-regulation (equivalent to extended producer responsibility, or EPR) for handheld batteries.
ABRI notes the varying levels of support for voluntary and regulatory approaches, plus the recent efforts of the U.S.-based Corporation for Battery Recycling (including three of the largest single-use battery manufacturers) to work with other stakeholders to develop the Model Consumer Battery Stewardship Act. A media release regarding ABRI's effort is available here.
Australia's Battery Implementation Working Group (BIWG) was established in late 2013 to develop a framework for a national battery product stewardship approach. Environment Ministers had stated that their preference was for a voluntary approach. Handheld batteries had also been designated as priority products for product stewardship. Research commissioned by the BIWG shows a recycling rate of only 2.7 per cent. Background research and BIWG recommendations for a voluntary approach are available here.
"ABRI would have preferred to see a voluntary battery stewardship scheme established in Australia, but our focus is now on building an appropriate regulatory framework. We are confident that this can be done in a way that meets everyone's needs," Helen Lewis, ABRI's CEO (and member of the GlobalPSC Advisory Group) told the GlobalPSC.
Share