GlobalPSC News – April 2013
Making Meaningful Comparisons Between Electronics Product Stewardship Programs



In April 2013 DHL Supply Chain, an approved co-regulatory arrangement under Australia's National Television and Computer Recycling Scheme (Scheme), operator of the Drop Zone program and Global Product Stewardship Council Sustaining Corporate member, held a workshop in Sydney for liable parties under the Scheme. DHL is holding a similar workshop early May in Melbourne.
As part of our ongoing efforts to draw meaningful lessons from international experience, the GlobalPSC is conducting further research into comparing recycling rates and costs of recycling between product stewardship and EPR programs. DHL invited the GlobalPSC's Russ Martin to preview the GlobalPSC's research on making meaningful comparisons between electronics product stewardship programs.
The presentation, posted in the Knowledge Base available to GlobalPSC members, addresses producer responsibility programs for electronics in the US, Canada and Europe, discusses the challenges in comparing costs of electronics programs, provides several case studies and explores market trends for electronics.
Encorp Pacific Requests Feedback on Beverage Container Stewardship Plan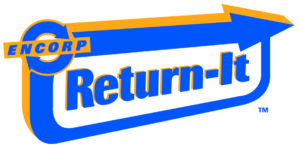 Encorp Pacific (Canada) was originally formed in 1994 and appointed by beverage brand owners as the not-for-profit product stewardship corporation responsible for all beverage containers and all alcohol beverage containers (except for aluminum beer cans and refillable beer bottles).
Since its inception, Encorp has fulfilled the requirements of the British Columbia Recycling Regulation. This regulation calls for the submission of a revised plan every five years.
Stakeholders are invited to review the plan online or download the PDF and submit feedback anytime until July 2, 2013. The plan will also be available for review at the following public meetings:
May 10 1:00pm – 3:00pm BCIT Downtown Campus, (555 Seymour Street, Room 282/284)
May 24 1:00pm – 3:00pm The Westin Resort & Spa (4090 Whistler Way, Whistler)
June 4 1:00pm – 3:00pm Sandman Signature Hotel (2990 Recplace Dr Prince George)
June 12 1:00pm – 3:00pm Prestige, Rocky Mountain Resort (209 Van Horne St S, Cranbrook)
To register online for any one of the above-noted sessions, click here.
Encorp Pacific is a long-standing Corporate Member of the Global Product Stewardship Council and Encorp's President & CEO Neil Hastie serves on the GlobalPSC Executive Committee.
New Product Stewardship Developments in Australia and New Zealand

April has seen a flurry of activity on product stewardship in Australia. Some highlights include:
In addition, GlobalPSC President Russ Martin and Chief Sustainability Officer of Infoactiv John Gertsakis have been nominated by peers for the 2013 WME magazine Leaders List Awards and made the cut for the top five nominees in the Resources & Waste category. Details on how you can vote in support of product stewardship are available here. Voting closes in just over a week.
European Commission Proposes Mandatory CSR Disclosure for Large Companies
On 16 April the European Commission adopted a proposal for a directive that will amend the Accounting Directives by requiring companies with more than 500 employees and either a balance sheet total of over EUR 20 million or a net turnover of over EUR 40 million, to include in their annual reports a non-financial statement containing information relating to environmental, social and employee matters, respect for human rights, anti-corruption and bribery matters.
New GlobalPSC Members and Member Profiles

Australia's Department of Sustainability, Environment, Water, Population and Communities
Events Update
The Global Product Stewardship Council is presenting at or attending the following events:
RCBC Zero Waste Conference, 22-24 May in Whistler, Canada
Conference on Canadian Stewardship, 16-18 September in Toronto, Canada
WasteMINZ Conference, 21-24 October in Rotorua, New Zealand
Electronics Recycling Asia, 13–15 November in Singapore
At each of these events, we will be promoting the involvement of GlobalPSC members and our activities. Other events are expected to be added in the near future, so watch this space.
Share