GlobalPSC News – April 2014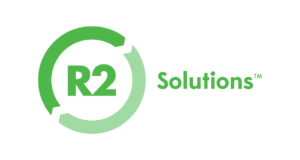 R2 Solutions has announced that Arrow Global Asset Disposition in Sao Paulo, Brazil, has become the first electronics recycler in South America to achieve R2 certification. "We are extremely pleased with the leadership that Arrow Global Asset Disposition has shown as the first R2 Certified facility in South America," stated John Lingelbach, Executive Director of R2 Solutions, the non-profit organization that governs the R2 Standard.
"As use of personal electronic devices continues to rapidly increase around the world, so does the need for safe and sustainable recycling facilities. The challenge to protect workers and the environment while maximizing the recovery of valuable materials found in end-of-life electronics has never been greater – and Arrow has stepped up to the challenge. Arrow's newly certified facility in Brazil is a tremendous development for the people of South America and the environment. We congratulate Arrow on this very important achievement."
Developed through a transparent, consensus-based process, the goal of the R2 standard was to develop a voluntary, market-based mechanism for expanding and encouraging the use of
best practices for electronics refurbishing and recycling
. The "R2 Certified" designation signifies that companies have passed an annual, multi-day inspection by a third party certifying body and are found to be in conformance with all the requirements of the R2 standard.
Australian States Ramp Up Tyre Regulation in Parallel with Industry Product Stewardship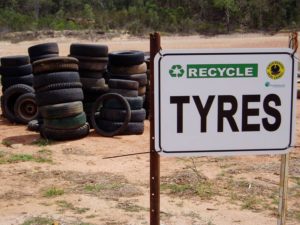 Several large Australian states are stepping up regulation of waste tyres in advance of the implementation of an industry-led product stewardship approach. Senior Government officials have told the GlobalPSC that they will do what is necessary to improve tyre management through regulation and work with industry to improve management systems in parallel with the pending industry scheme.
The Victorian Government today gazetted a waste management policy to ban the unsafe stockpiling of waste tyres, partly in response to new commitments by the New South Wales (NSW) Government to tighten regulatory controls on waste tyres.
"In contrast with NSW and South Australia, Victoria does not have effective regulatory requirements for the management of waste tyres," said Victorian Environment Minister Ryan Smith MP. "Consequently, tyre stockpiles are growing rapidly and will be expected to increase as NSW strengthens its regulation of waste tyres".
In introducing the policy without delay, Minister Smith highlighted the key risk of improper storage of waste tyres as fire resulting from arson, accidents or bushfires.
Premises that store the equivalent of more than 5,000 waste passenger vehicle tyres or more than 40 tonnes of waste tyres must only store tyres for purposes such as transfer, reprocessing or energy recovery and must store the tyres in ways that minimise the risk of fire. Minister Smith will formally announce the new policy at a conference tomorrow.
New GlobalPSC Members and Member Profiles

Events Update
The Global Product Stewardship Council is presenting at the following events:
40th Annual RCBC Zero Waste Conference, 28-30 May 2014 in Whistler, Canada
WasteMET Asia, 2-4 June 2014 in Singapore
At these events, we will be promoting the involvement of GlobalPSC members and our activities.
Share