GlobalPSC News – August 2013
On 13 August 2013, battery stakeholders and government representatives met in Brisbane to discuss the development of a national battery product stewardship scheme for Australia. The Queensland Department of Environment and Heritage Protection (EHP), a GlobalPSC member, is the lead jurisdiction on batteries for Australia's governments.
Workshop attendees considered four questions in relation to a scheme—
the vision for the program;
the scope (which types of batteries should be covered and why);
the form of the scheme and;
effectiveness of the program in addressing the public policy and business case considerations.
After opening comments and discussions with The Hon. Andrew Powell, Queensland's Minister for Environment and Heritage Protection, attendees were split into four groups to discuss each question separately. The groups then reported back and their responses were compiled. A summary of the workshop has been posted on the Knowledge Base available to GlobalPSC Members.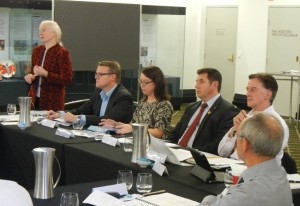 (L-R: Dr Diana Wright, First Assistant Secretary, Australian Department of Sustainability, Environment, Water, Population and Communities; Andrew Chesterman, Director-General, EHP; Fiona Proctor, Minister's Media Advisor; The Hon. Andrew Powell, Minister for EHP; Tony Roberts, Deputy Director-General, EHP; Bill Ford of Toshiba)
The GlobalPSC and its members have been active in the program's development. GlobalPSC Foundation Members MS2 led the development of the business and public policy case for battery stewardship on behalf of Australia's Victorian Government. The report was circulated to attendees in advance of the workshop. GlobalPSC CEO Russ Martin, who was recently appointed as the independent chair of Australia's Battery Implementation Working Group, facilitated the workshop. The GlobalPSC also facilitated earlier discussions on battery product stewardship with one of our longest-standing government members, Sustainability Victoria, and the Australian Battery Recycling Initiative.
The Case for Voluntary Paint Stewardship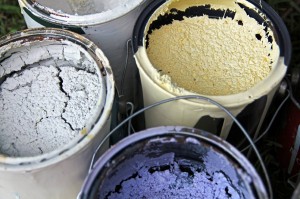 In April 2013, Australia's Environment Ministers added paint, along with handheld batteries, to the Standing Committee on Environment and Water (SCEW) product stewardship work plan.
In June 2013, Australia also released a priority list of products potentially covered under the Product Stewardship Act 2011 (the Act).
The Act provides a framework for establishing voluntary, co-regulatory and regulatory approaches for product stewardship. Under the Act, any future mandatory or co-regulatory approach must be preceded by 12 months notice before a particular product can have such a regulatory approach applied. Waste architectural and decorative paint was included in the priority list.
In the US and Canada, industry support is strong amongst paint manufacturers and trade painters for product stewardship as a means of responsibly managing paint in a way that is less costly and more flexible than alternative options available. In Australia, paint manufacturers received regulatory approval to voluntarily impose a levy to fund a paint collection trial in Victoria. However, the levy was suspended indefinitely due to opposition from major retailers that felt they could not pass any fee increases along to consumers. Paint manufacturers also recently launched Australia's first trade waste paint collection trial, PaintCare.
For this report, the GlobalPSC was engaged by Sustainability Victoria (SV) and the Australian Paint Manufacturers' Federation (APMF) to develop a business case for a levy-based voluntary paint product stewardship scheme in Australia, drawing upon international experience and stakeholder consultations.
The final report has been posted in the Knowledge Base available to GlobalPSC members.
GlobalPSC Priority Product Stewardship Workshop

18 November, 2013
DHL, 18-22 Salmon St, Port Melbourne, Australia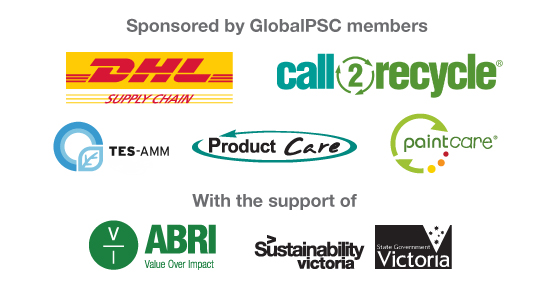 Australia has released a priority list of products potentially covered under the Product Stewardship Act 2011. The designated products include:
• Waste paint
• End-of-life handheld batteries
• Packaging
• End-of-life air conditioners with small gas charges
• End-of-life refrigerators with small gas charges
Australia's Environment Ministers have also developed plans for paint and battery product stewardship. The GlobalPSC is helping the Commonwealth and state governments facilitate the efforts for batteries and paint.
The GlobalPSC is bringing global leaders on product-specific producer responsibility collection and reprocessing initiatives to help identify and learn from international best practice to assist these efforts. Featured international speakers include:
• Carl Smith, CEO and President, Call2Recycle (North America)
• Alison Keane, Vice President Government Affairs, American Coatings Association
• Mark Kurschner, President, Product Care Association (North America)
• Corinne Faure-Rochu, Director Business Development, Recupyl (Europe)
Panel sessions will include these speakers and other product-specific experts on batteries and paint from the USA and Australia. A special evening function will enable even greater access to this international line-up for GlobalPSC members.
Attendance is free for GlobalPSC members in proportion to their membership level (5 free for Sustaining Members, 2 for Standard Members and 1 for other categories). Registrations are $299 plus GST for non-members of the GlobalPSC. GlobalPSC members should email attendee details to the GlobalPSC. Registration details for non-members will follow soon.
New GlobalPSC Members and Member Profiles
Events Update
The Global Product Stewardship Council is presenting at or attending the following events:
At each of these events, we will be promoting the involvement of GlobalPSC members and our activities.
Share