GlobalPSC News – July 2014
GlobalPSC Forms Advisory Group on Product Stewardship and EPR
At the GlobalPSC, we take pride in the breadth and depth of experience represented by our members and our extensive global network of those in the know. We regularly seek information and advice from a diverse range of experts across varying product types, regulatory perspectives and program experience. It therefore gives us great pleasure to announce the founding members of the GlobalPSC Advisory Group spanning Europe, Africa, North America and the Asia Pacific.  Click here.
EU Launches New Green Growth Package and Amendments to Product-Specific Directives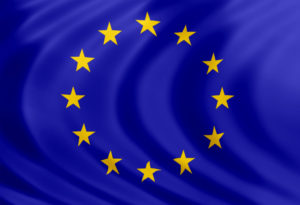 On 2 July 2014, the European Commission launched its Green Growth package. The aim is to link waste policy with resource efficiency through the "circular economy" to reduce resource consumption, maximise reuse and recycling, and improve security of supply and create jobs by reprocessing waste materials within Europe.
The Commission is now proposing a target of 70% recycling and preparation for reuse by 2030 and a ban on the landfilling of recyclable materials by 2025. The Commission is also proposing some aspirational targets – reducing food waste by 30% between 2017 and 2026, and ending the landfilling of recoverable waste by 2030. The Commission is proposing to replace overall recovery targets (recycling, energy recovery, etc.) under the Packaging and Packaging Waste Directive with overall and material-specific targets for recycling and preparation for reuse. Click here.
New Zealand Developing National Scheme for Waste Electronics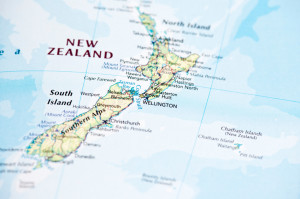 New Zealand's Ministry for the Environment is progressing a national product stewardship scheme for waste electrical and electronic equipment (commonly referred to as e-waste or WEEE) for the country.
Drawing from international experience with WEEE and actively engaging with stakeholders in NZ and Australia will be essential to the project (which we'll designate as #eWasteNZ or eWasteNZ where possible). Click here.
European Experience on Extended Producer Responsibility (EPR)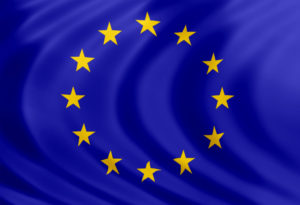 The European Commission has developed guidance drawing on European experience with extended producer responsibility (EPR) schemes. The report provides an overview of existing EPR schemes in the EU-28, examines their performance and reports on their cost-effectiveness (fees paid by producers vs. collection rates) by product type via 36 case studies. Click here.
MobileMuster Becomes Australia's First Accredited Voluntary Product Stewardship Scheme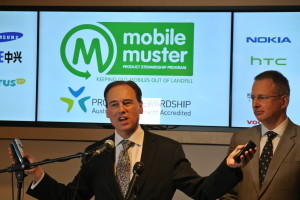 Sydney, Australia – Federal Minister for the Environment, the Hon. Greg Hunt MP, has announced that MobileMuster, the mobile telecommunications industry's official recycling scheme, has been formally accredited by the Federal Government as Australia's first voluntary product stewardship scheme under the Product Stewardship Act 2011. Click here.
Recycling in a Global Economy – GlobalPSC Thought Leadership Forum

The GlobalPSC and its members invite you to our latest thought leadership forum featuring Adam Minter, the author of best-selling book Junkyard Planet. The GlobalPSC and electronics recycler TES-AMM are pleased to provide this first Australian opportunity to hear and meet Adam Minter. Adam's presentation will be followed by a panel discussion with Adam and other international experts on the implications of Adam's insights for Australia. Click here.
Australian Report Shows Low Handheld Battery Recycling Rate
Australia has released a material flow analysis showing that handheld batteries are being recycled at a rate of only 2.7 per cent. Click here.
New GlobalPSC Members and Member Profiles

Extended Producer Responsibility Alliance
Events Update
The Global Product Stewardship Council is presenting at the following events:
At these events, we will be promoting the involvement of GlobalPSC members and our activities.
Share