GlobalPSC News – June 2014
Packaging Product Stewardship One Focus of Clean Enviro Summit Singapore
In early June, the GlobalPSC and several of our members spoke on packaging product stewardship and recycling during the Clean Enviro Summit Singapore (CESS) at the request of Singapore's National Environment Agency and event organisers. Collectively, the CESS, the World Cities Summit and the Singapore International Water Week attracted more than 20,000 participants from 118 countries.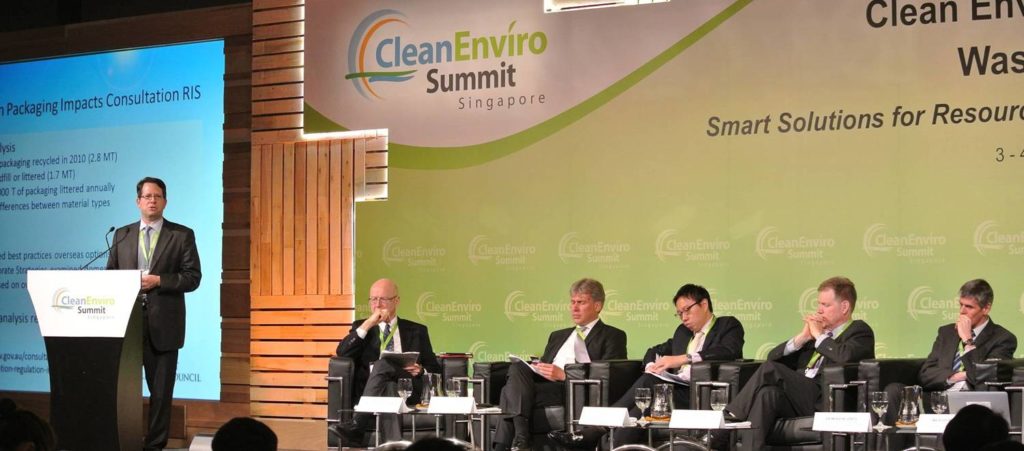 (Pictured L-R: Russ Martin of the GlobalPSC, Derek Stephenson of the Reclay Group, Joachim Quoden of the Extended Producer Responsibility Alliance, David Kiu of Unilever, Garth Hickle of the Minnesota Pollution Control Agency and GlobalPSC Executive Committee, and Dr Mervyn Jones of WRAP)
Product stewardship programs examined included those in Europe, North America and the Asia Pacific region. Opportunities for increasing packaging recycling rates, incorporating informal collections in developing countries and the roles of packaging in reducing food wastage and meeting consumer needs featured prominently in the discussions. Details will be made available in the Knowledge Base available to GlobalPSC members.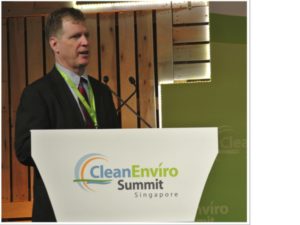 (Pictured: Garth Hickle addressing packaging product stewardship developments in North America)
StewardChoice Releases Draft Stewardship Plan for British Columbia

StewardChoice Enterprises Inc. (a subsidiary of GlobalPSC Corporate Member Reclay StewardEdge) has released its draft stewardship plan for packaging and printed paper in British Columbia.
The competitive draft stewardship plan will offer producers an opportunity to fulfill their legal obligations, under the BC Recycling Regulation, to recover at least 75% of their packaging and printed paper in the marketplace.
Vermont Passes First Single-Use Battery Product Stewardship Program in U.S.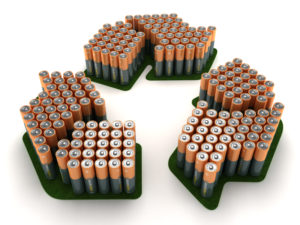 On 22 May 2014, Vermont Governor Peter Shumlin signed into law Act 139, the first battery recycling law of its kind in the U.S.
Under Act 139, single-use battery manufacturers must plan, implement, and manage a statewide battery collection program by 1 January, 2016.
SERI Announces R2 Leader Program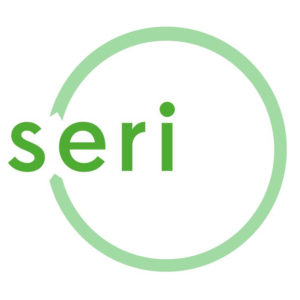 Sustainable Electronics Recycling International (SERI) has announced the R2 Leader program, which is designed to support efforts by companies and organizations to advance the responsible reuse and recycling of used electronics.
A coalition of 10 partners including DIRECTV, Goodwill Industries International, Greeneye Partners, Keep America Beautiful, Microsoft, Panasonic, Sony America, SourceAmerica, Wistron Corporation and Xerox provides the foundation for the R2 Leader program.
PVC Product Stewardship Program 2013 Results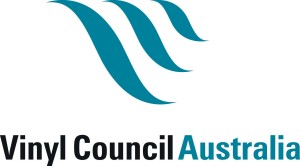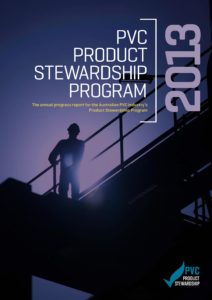 The Vinyl Council of Australia has launched the latest annual report for the Australian PVC industry members' progress in meeting their voluntary Product Stewardship Program commitments across the PVC value chain in 2013.
The 2013 report highlights a significant increase in compliance with the Product Stewardship Program's manufacturing commitments.
Queensland Becomes First GlobalPSC Sustaining Government Member


We are very pleased to announce that the Queensland Department of Environment and Heritage Protection has upgraded its GlobalPSC membership to become our first Sustaining Government member.
The Department administers the Waste Reduction and Recycling Act 2011, which provides a framework for waste management and resource recovery in Queensland, Australia. Among other things, the Act provides for the development of product stewardship schemes for products of priority for Queensland. The Department also supports national product stewardship initiatives and provides the Secretariat support for the current program of work on the development of a handheld battery product stewardship scheme.
New GlobalPSC Members and Member Profiles

Share