GlobalPSC News – May 2015
Please note that with a recent office move, our new landline is +61 2 9449 9909.
Our new fax number is +61 2 9449 9901. Other details remain unchanged.
U.S. Supreme Court Paves Way for Drug Take-back Law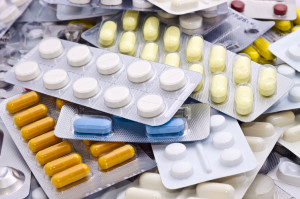 The U.S. Supreme Court has decided not to hear a challenge to the constitutionality of Alameda County, California's drug disposal law, which was the first of its kind in requiring drug manufacturers to fund and manage the safe disposal of unwanted medications.
The Supreme Court denied certiorari in a case brought by the Pharmaceutical Research and Manufacturers of America (PhRMA), the Generic Pharmaceutical Association and the Biotechnology Industry Organization. The decision means that the Alameda County ordinance will stand, along with similar laws passed in San Francisco, California; San Mateo, California; and King County, Washington.
The Product Stewardship Institute has prepared a fact sheet exploring the implications of the Supreme Court decision and another fact sheet outlining the history behind the case.
Africa's First Bottle-to-Bottle Recycling Plant Opens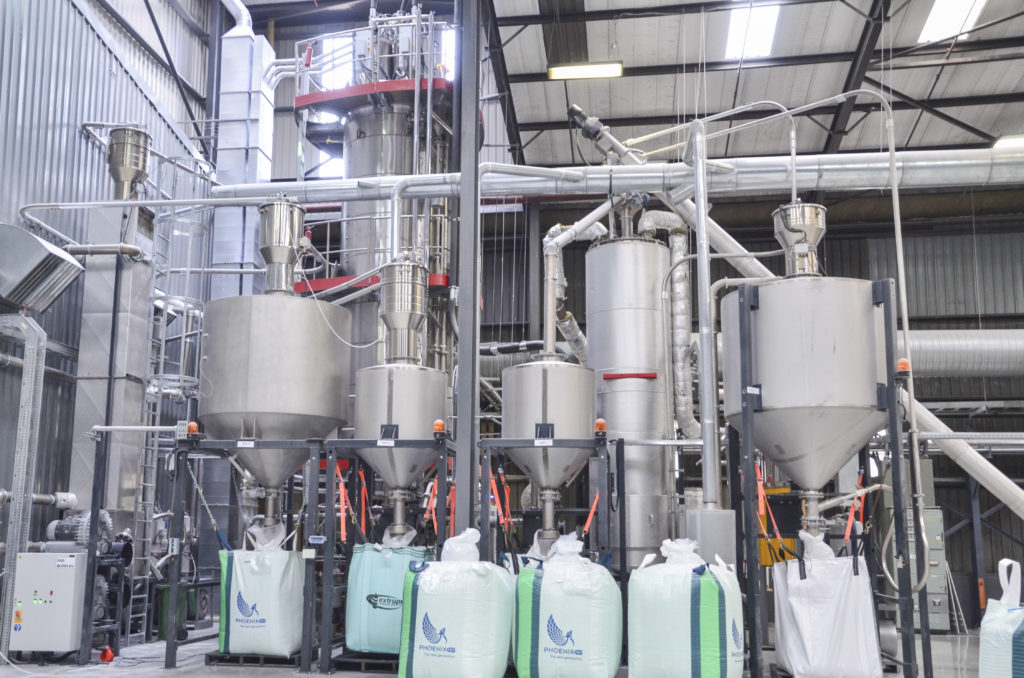 Africa's first bottle-to-bottle recycling plant was officially opened this May by Minister of Environmental Affairs Edna Molewa in Wadeville, Johannesburg. The plant is the first in Africa to use a Coca-Cola approved technology for carbonated soft drink bottles, thus enabling closing the loop in the biggest sector of the beverage market.
The 3,000 square metre PhoenixPET plant installed by Extrupet will supply an additional 14,000 tonnes of PET resin per year to the PET packaging industry. It will eventually divert an additional 22,000 tonnes of post-consumer PET bottles from landfills. The plant involves investment of R75 million.
Minister Molewa was joined at the opening ceremony by notable guests from government and the PET industry including (L-R): Ravi Chanrai (Extrupet), Therese Gearhart (Coca-Cola Southern Africa), Laju Chanrai (Extrupet), Minister of Environmental Affairs Edna Molewa, Her Excellency Ruchi Ghanashyam (Indian High Commission), Cheri Scholtz (CEO of PETCO and GlobalPSC Advisory Group member), Vijay Naidoo (Extrupet), Randhir Jaiswal (Indian High Commission) and Chandru Wadhwani (Extrupet).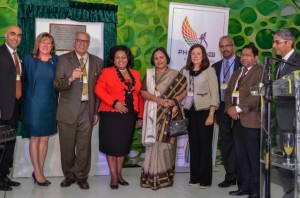 PETCO CEO Cheri Scholtz notes, 'The cooperation within the PET industry to reach a common goal of integrating recycling into product life cycles is showing very notable results: we have reached a point where 49% of all post-consumer PET bottles are currently recycled – no less than 1.5 billion bottles were recycled in 2014, supporting 44,000 informal income opportunities in PET collection'.
Call2Recycle 2014 Annual Report
Call2Recycle®, North America's most successful battery collection program, has released its 2014 Annual Report. Call2Recycle attributes their 20 years of growth directly back to the investment of time, money and ideas by their stewards, partners and stakeholders. Two historic milestones are noted for 2014: cumulative battery collections of 100 million pounds (45 million kilograms) and 18 years of year-over-year increases in the volume of batteries collected. Other highlights include:
In 2014, Call2Recycle diverted nearly 12 million pounds (5.4 million kilograms) of batteries and cellphones from landfills
Battery collections in California topped more than 1 million pounds (454,000 kilograms) for the 3rd straight year
Collections in Canada reached over 2.2 million kilograms (4.4 million pounds) of batteries collected, and the provinces of British Columbia, Manitoba, Ontario and Quebec recorded double-digit collection growth
Dana Peterson Appointed to GlobalPSC Advisory Group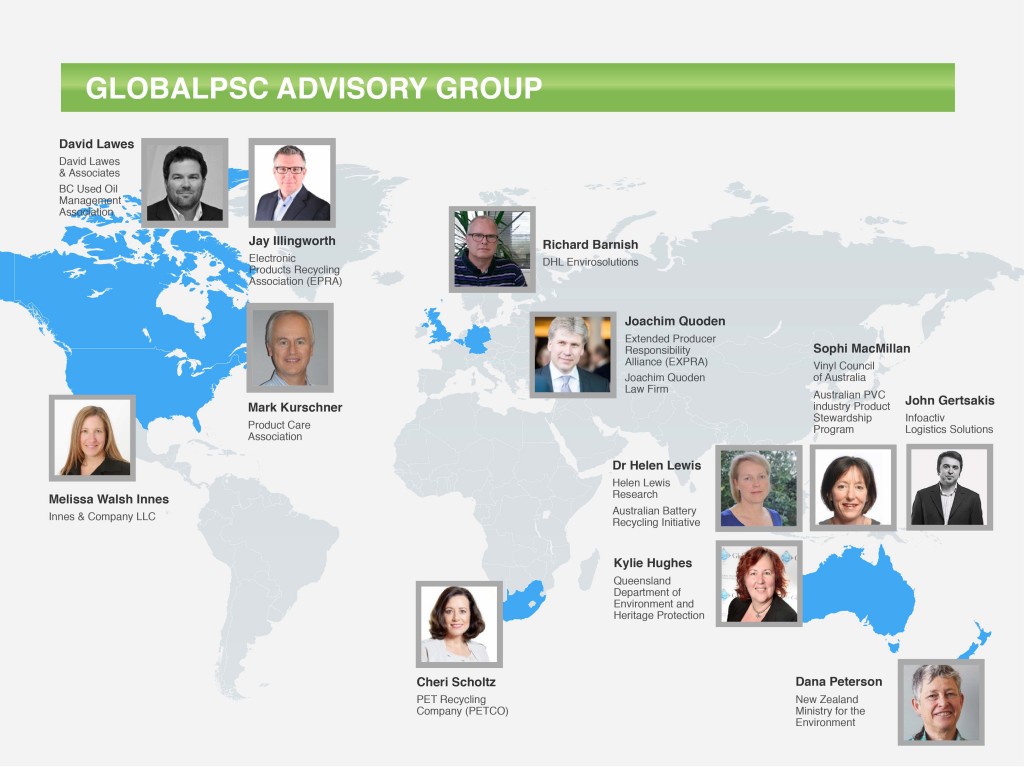 We are proud to announce the appointment of an esteemed colleague, Dana Peterson, to the GlobalPSC Advisory Group.
The GlobalPSC and a number of our Executive Committee members have worked closely with Dana over the years, and she brings a wealth of experience to this new role on our Advisory Group.
Dana is a Senior Analyst with New Zealand's Ministry for the Environment. She has been actively involved in promoting sustainability and resource efficiency in a variety of government roles since 1984. In 2012-2013 she was the government representative in two stakeholder-led product stewardship working parties, the Agrichemicals Review and Tyrewise, and in 2014 was the principal author of government's public discussion document Priority Waste Streams for Product Stewardship Intervention. She has presented at a number of international conferences on product stewardship and sustainable procurement in Europe and Asia, and served as New Zealand's representative on an OECD environmental management country review of Norway (focus on waste). At home, she does hands-on organic farming and native forest regeneration on 10 acres on the Kapiti Coast.
Guest Blog – E-waste Targets Must Go Up


The Global Product Stewardship Council periodically invites thought leaders on product stewardship and producer responsibility to contribute guest blogs. Our guest blogger for this post is John Gertsakis, Chief Sustainability Officer for Infoactiv. John is also a member of the GlobalPSC Advisory Group. 
Clear and logical support grows for increased recycling targets under Australia's National Television and Computer Recycling Scheme (NTCRS).
Australia's electronics recycling scheme is currently subject to an Operational Review by the Australian Government, and many stakeholders, including the Waste Management Association of Australia, are expecting the recycling targets to be sharply increased.
Anything other than a significant increase will continue to exacerbate stockpile creation, questionable recycling practices, and the appalling situation of Co-regulatory Arrangements (industry programs) terminating or minimising collection and recycling services to local councils across urban and regional Australia.
The NTCRS has achieved significant collection and recycling outcomes in a product category that was in urgent need of industry-wide Product Stewardship attention and industry support. The Product Stewardship Act and the subordinate regulations represent landmark policy reform aimed at applying the principles of Extended Producer Responsibility to unwanted, obsolete and end-of-life electronics. Infoactiv remains very supportive of the NTCRS and its achievements to date.
To view the remainder of John's guest blog, click here.
GlobalPSC Members and Member Profiles
GlobalPSC members are listed here.
Member profiles and program updates are available here.
Events Update
The Global Product Stewardship Council is presenting at or participating in the following events:
At these events, we will be promoting the involvement of GlobalPSC members and our activities.
Share