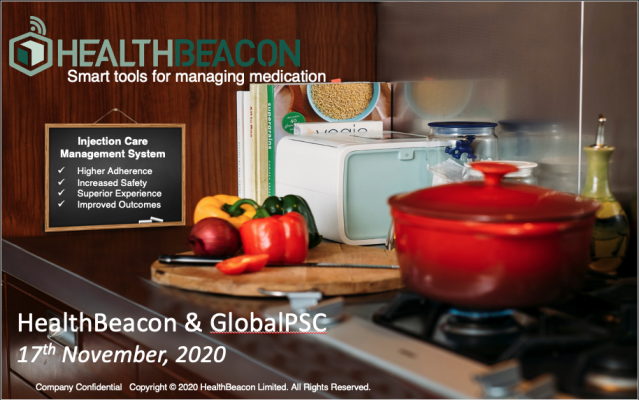 Injection Management and Sustainability Considerations in Managing Sharps
Increased demand for home healthcare, underscored by the COVID-19 pandemic, will continue to drive the increased generation of household-generated sharps such as used needles, lancets and similar devices, with the resultant need for the safe collection and management of sharps.
Marion Briggs, Sustainability Project Manager of HealthBeacon, presented on injection management and sustainability considerations in managing sharps at the GlobalPSC's recent Annual General Meeting.
Learn about HealthBeacon's innovative approaches, including the world's first and only truly digitally-enabled Injection Care Management System and the Green Labs approach for reusable sharps containers, and watch out for more information about HealthBeacon's collaborations with the GlobalPSC to help advance stewardship and business case considerations for managing sharps.
Share