GlobalPSC and PSI Extend Discounted Membership Opportunity!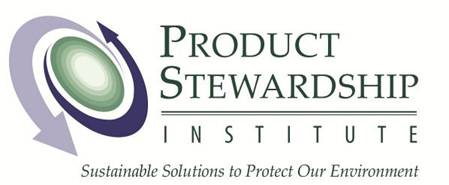 After a successful trial period, the Global Product Stewardship Council (GlobalPSC) and Product Stewardship Institute (PSI) are pleased to extend reciprocal 20% discounts on memberships and partnerships for another year.
What this means
From now through September 2013, current PSI partners will receive a 20% discount when signing up for GlobalPSC membership, and current GlobalPSC members will receive a 20% discount when joining PSI. It's that simple!
What's more, new applicants interested in joining both PSI and GlobalPSC may take advantage of both discounts.
About Global PSC and PSI
The GlobalPSC is an independent, nonprofit, membership-based association dedicated to understanding and advancing the principles of product stewardship. The GlobalPSC provides an online clearinghouse for product stewardship, as well as opportunities to lead product stewardship efforts and join a growing, global network of product stewardship leaders. Members span six countries and include businesses of all sizes, NGOs, and governments at federal, state, provincial, and local levels.
The Product Stewardship Institute (PSI) is a national nonprofit organization dedicated to reducing the health and environmental impacts of consumer products at the end of their useful lives. PSI brings together key stakeholders with conflicting interests to develop product end-of-life solutions in a collaborative manner, with a focus on having manufacturers assume primary financial and managerial responsibility. With a robust membership base of 47 state governments and over 200 local governments, as well as partnerships with more than 75 companies, organizations, universities, and non-U.S. governments, PSI advances both voluntary programs and legislation to promote industry-led product stewardship initiatives.
Both the GlobalPSC and PSI assist with the development of effective product stewardship schemes through the facilitation of stakeholder discussions and the objective sharing of information.
Benefits to You
GlobalPSC and PSI provide complimentary benefits to their members and partners. These include public recognition and promotion, access to cutting-edge information and market influencers, networking opportunities, and the chance to help shape policies internationally.
For more information, please visit www.globalpsc.net or www.productstewardship.us. To take advantage of this special offer right now, email russ@globalpsc.net or rachel@productstewardship.us.
Share