GlobalPSC Forms Advisory Group on Product Stewardship and Extended Producer Responsibility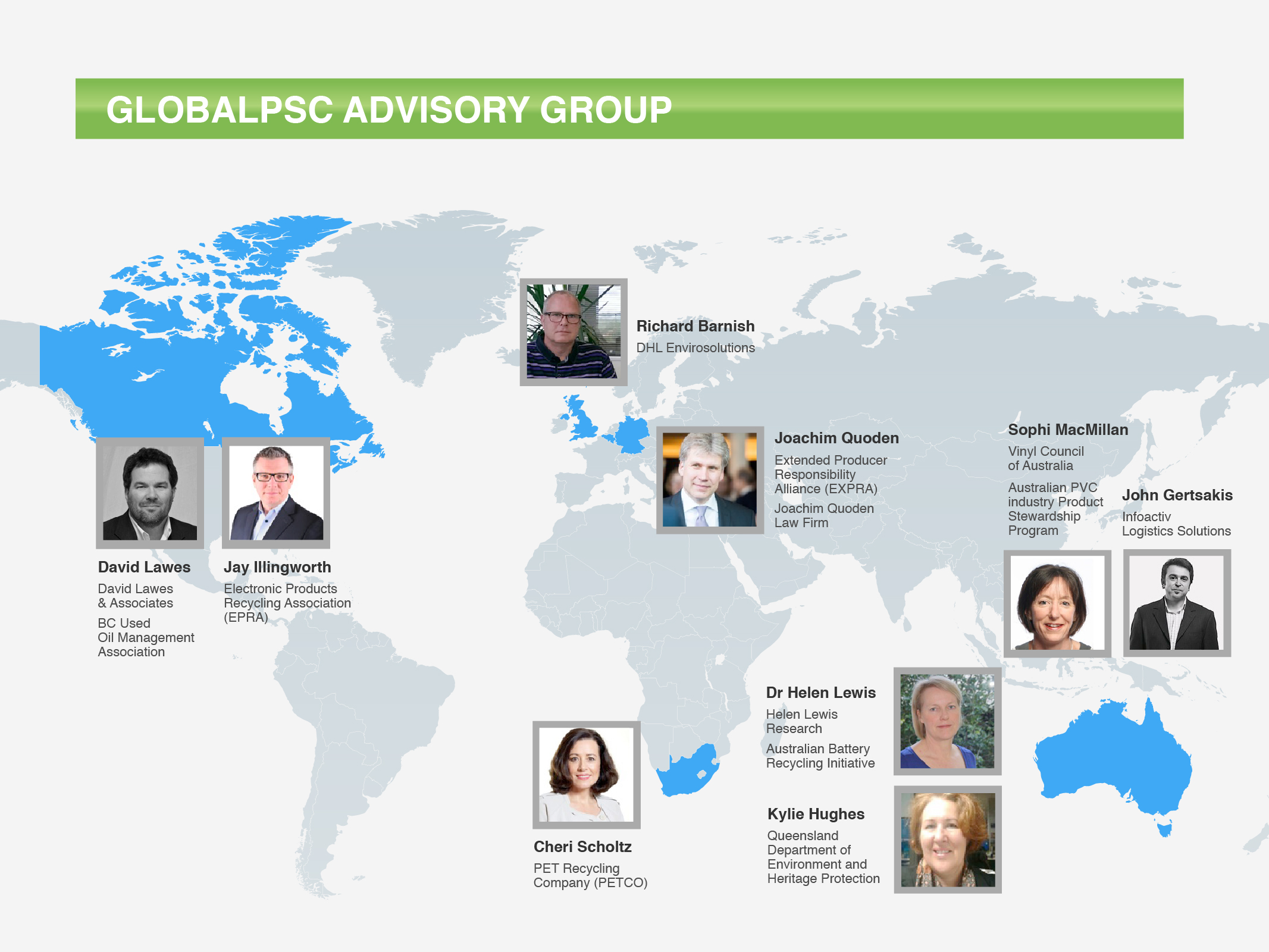 At the Global Product Stewardship Council, we take pride in the breadth and depth of experience represented by our members and our extensive global network of those in the know. We regularly seek information and advice from a diverse range of experts across varying product types, regulatory perspectives and program experience. It therefore gives us great pleasure to announce the founding members of the GlobalPSC Advisory Group spanning Europe, Africa, North America and the Asia Pacific:
Brief profiles for GlobalPSC Advisory Group members are provided here.
The GlobalPSC will regularly canvass information and views from the Advisory Group, as we did recently in preparing  submissions to governments on proposed changes to product stewardship and extended producer responsibility frameworks in Nova Scotia and New Zealand. We greatly appreciate their contributions to the continued growth of the GlobalPSC and look forward to working with them in the years to come.
Share