The Australian Paint Manufacturers' Federation Joins the GlobalPSC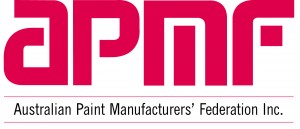 The Australian Paint Manufacturers' Federation Incorporated (APMF) was established in 1947.  Today, its purpose is to represent and advance the interests of its members to ensure the sustainability of the Australian paint and surface coatings industry.  The industry produces some $2.5 billion worth of surface coating products and directly employees some 5,000 persons.  The APMF represents 48 companies and members account for over 90% of all paint manufactured in Australia.  It is a not-for-profit industry association.
In its Strategic Objectives 2012-14, the APMF has committed itself to work with the State Governments on initiatives to collect and treat waste domestic paint.
An industry-led pilot program, with Sustainability Victoria, to collect trade waste data and to examine the most efficient and environmentally sound ways to collect and treat waste paint, is scheduled to occur in 2013.
We are pleased to welcome the APMF as an industry association member of the Global Product Stewardship Council.

Share