MobileMuster Celebrates 15 Years of Mobile Phone Recycling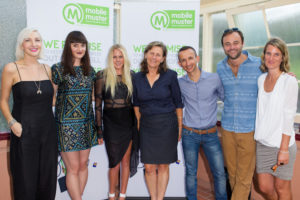 MobileMuster, the Australian mobile phone industry's official recycling program and GlobalPSC corporate member, has just celebrated 15 years of operation at a special event in Sydney. MobileMuster also celebrated recycling and diverting from landfill more than 1 million kg of mobile phone components, including more than 7.2 million mobile phones and batteries plus 480,000 kg of accessories.
Rose Read, MobileMuster's Manager of Recycling and GlobalPSC Treasurer, stated, 'Australians love their technology and they also love to hoard it, with more than 22 million old unused mobiles stashed away in homes across the country, it is critical that these do not end up in landfill, and are recycled instead'.
Joining MobileMuster in the festivities were Logie Award and AFI Award winning actor Gyton Grantley, former Junior World Champion surfer Laura Enever and ARIA nominated singer Lisa Mitchell.
Share