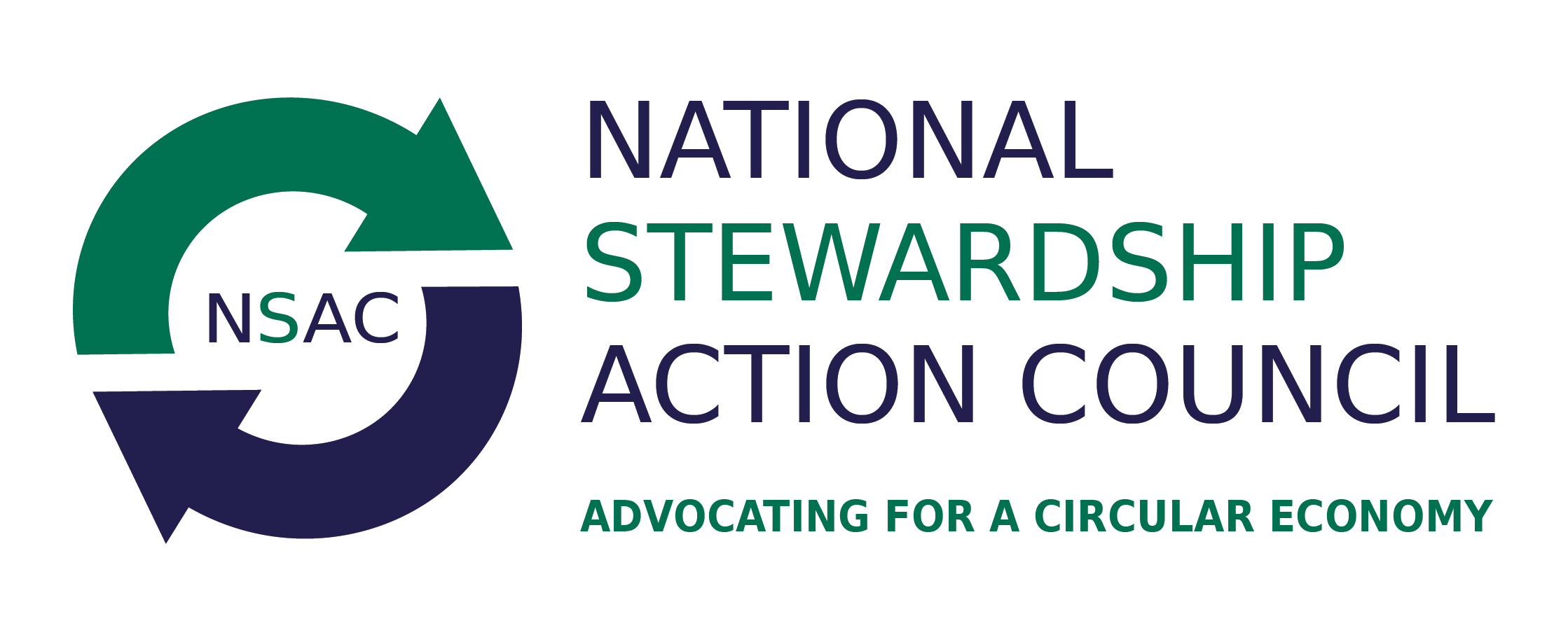 New GlobalPSC Organisation Member – National Stewardship Action Council
The National Stewardship Action Council (NSAC) is a 501(c)4 non-profit organization that collaborates with public and private stakeholders to advance product stewardship and extended producer responsibility (EPR). NSAC is a network of committed proponents comprised of governments, nongovernment organizations, businesses and consumers who advocate that producers fairly share responsibility in a circular economy.  An affiliate of the California Product Stewardship Council (CPSC), NSAC was formed in 2015 to replicate CPSC's successes in California nationally and in other states. NSAC has a nine-member Board of Directors and an eight-member Advisory Board, with representation from both the public and private sectors across the United States.
In 2017 NSAC sponsored and passed AB 1158 in the California legislature, a law that vastly improves the world's first carpet stewardship program originally passed in 2010. In 2018, NSAC supported CPSC-sponsored SB 212, the first legislation in the U.S. where producers of drugs and needles are required to fund through internalized costs, an EPR program statewide.  NSAC's vision is for the United States to attain a circular economy. NSAC is eager to partner with businesses, government, the public and other stakeholders to achieve that vision.
As a 501(c)4, NSAC can make donations to political campaigns, endorse candidates for public office, and lobby anywhere in the U.S.
For more information please contact Heidi Sanborn at:
National Stewardship Action Council
1822 21st Street, Suite 200
Sacramento, CA 95811
+1 (916) 217-1109
Share